CULINARY EXPERIENCE ON THE TUSCAN HILLS
All the proposals > Gastronomic Tours > EVENTS AND LOCATIONS
CULINARY EXPERIENCES ON THE TUSCAN HILLS
Hills of Chianti and Cortona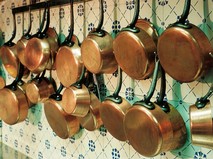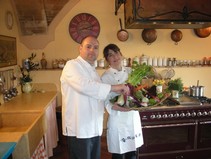 The courses organized by Discover Italy Now give you the chance to explore the beautiful region of Tuscany while participating in a culinary course.

These hands-on tuscan cooking classes will introduce you to tuscan wine and traditions, wineries, picturesque medieval and renaissance towns that have made Tuscany the most popular destination in Italy for centuries.

You will explore famous places such as Montepulciano, Florence, Siena and Assisi and live an unforgettable experience around the table in the kitchen learning how to cook traditional tuscan recipes ... pasta, soups, fish and meat, cheese and wonderful desserts....
This wonderful and delicious tuscan cooking experience will be accompanied by a great variety of local tuscan wines.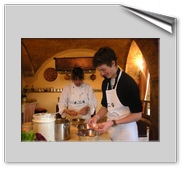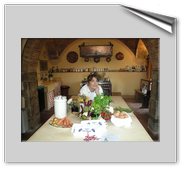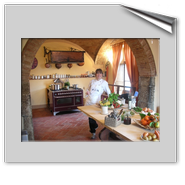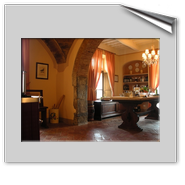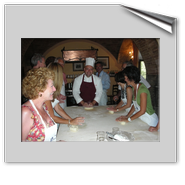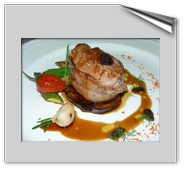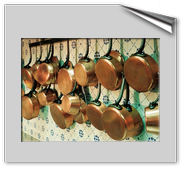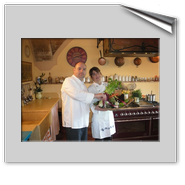 Discover Italy Now organizes in collaboration with Relais Il Falconiere in Cortona cooking classes to learn the techniques and the basic recipes of tuscan cuisine.
The chefs Silvia e Riccardo Baracchi will accompany you in this extraordinary cooking experience.

Art, food, wine and lots of fun!

For more information contact us info@discoveritaly.com



Discover Italy Now organizes fantastic cooking classes in collaboration with Hotel Byron in Forte dei Marmi and the chefs Andrea and Massimo.
Massimo Bertolucci is Chef and an appreciated sommelier who in 2008 won the "Viaggiatore Gourmet alias Altissimo Ceto" as the best maitre for his professionalism.
Andrea Mattei, despite his young age, is considered as one of the emerging chefs in Tuscany and has won several awards such as the "Identità Golose" and thanks to his work in "Magnolia", the restaurant has been elected by Glossario as the best restaurant in the area

For more information contact us info@discoveritaly.com